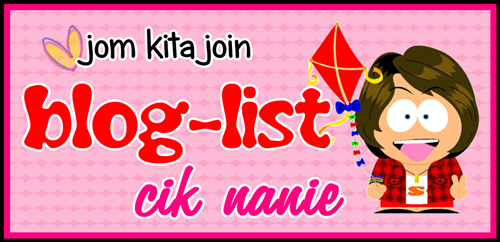 Jumpa segmen ni masa BW tadi.
Blog cik nanie ni comel. Suka!
3 ayat GEMPAK tentang dunia blogger.
1) Bak kata Nabil, this is best bro! mesti addicted!
2) Interdependence among blogger community.
3) Able to voice out your views and ideas.
Gua nak tag orang yang mungkin akan join segmen camni.
yang kena tag, jangan buat-buat lupa nak klik header atas tuh. :)
Chill ^_^